Data is a mission-critical

for any organisation
Benefits
Make you company more organised and productive.
Avoid unnecessary data duplication and reuse data smartly.
Make informed decisions that lead to successful outcomes.
You don't charge by the hour in to run your business.
What we can help you with
01.
Data Engineering
Data integration in BI to inform business decisions.
Acquire datasets that align with business needs.
Optimized for latency and throughput.
Flexible, ad hoc segmentation in seconds.
Support high-volume import from your data warehouse.
02.
Data Analytics
Calculated metrics at the account or company level.
AI-powered forecasting and analytics for individual accounts and companies.
Strategically-guided decisions tailored for your business needs.
Descriptive analytics, diagnostic analytics, predictive analytics, prescriptive analytics.
Enhancing operational efficiency by identifying and fixing bottlenecks.
03.
Data Management
Collect data from any source with universal data connectors and pipelines that are simple to deploy and manage.
Consistent and accurate set of data.
Effective data privacy and data security.
Availability, integrity, security, and usability of the organization's data.
04.
Data Visualization
Unique way to view your company data and capture insights.
Dashboards tailored to your needs.
Real-time reports that shows a key metrics dip or spike.
Sophisticated, advanced reports to answer the toughest product questions.
05.
Data Consulting
Assist the organization in making strategic data-related decisions by analyze, manipulating, tracking and reporting data.
Assist with exploratory data analysis, model development and tuning.
Build and maintain complex statistical routines using macros, vendor software.
Products
Developing Data Management System for Your Business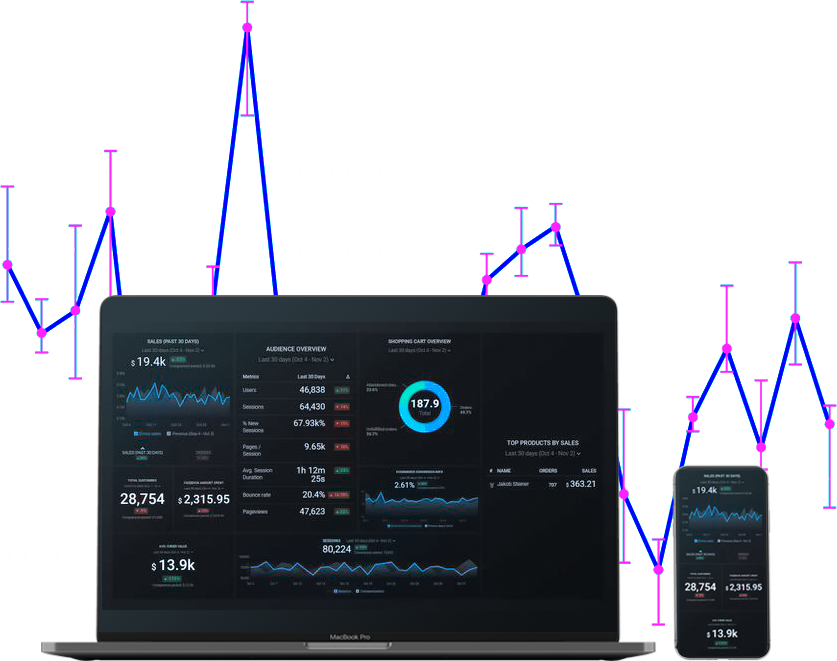 01

Creation of a single reporting center for the company

02

Acceleration of process of work with data

03

Finding insiders in data and consulting on their use
We help you see everything in your business like X-RAY helps a surgeon fix a fracture.
A Product Management Approach to Data Monetization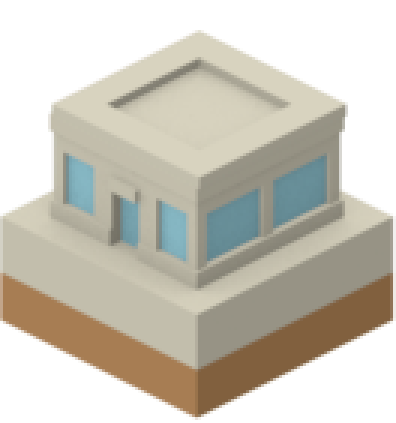 1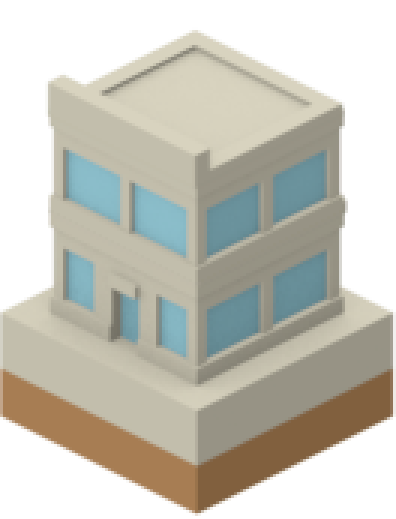 - 2X
Market-to-Book Value
2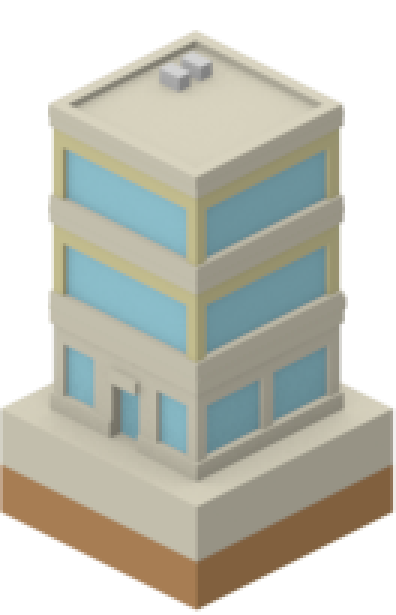 - 3X
Market-to-Book Value
3
01

We conduct an audit of data monetization - we form the concept of the product

02

Based on a product approach, we develop a product

03

Developing a monetization strategy
Based on the data that you already have, we are preparing and launching data driven products on the market in collaboration - thereby monetizing your data.
Work
Our work is the result of full collaboration & teamwork of complementary minds.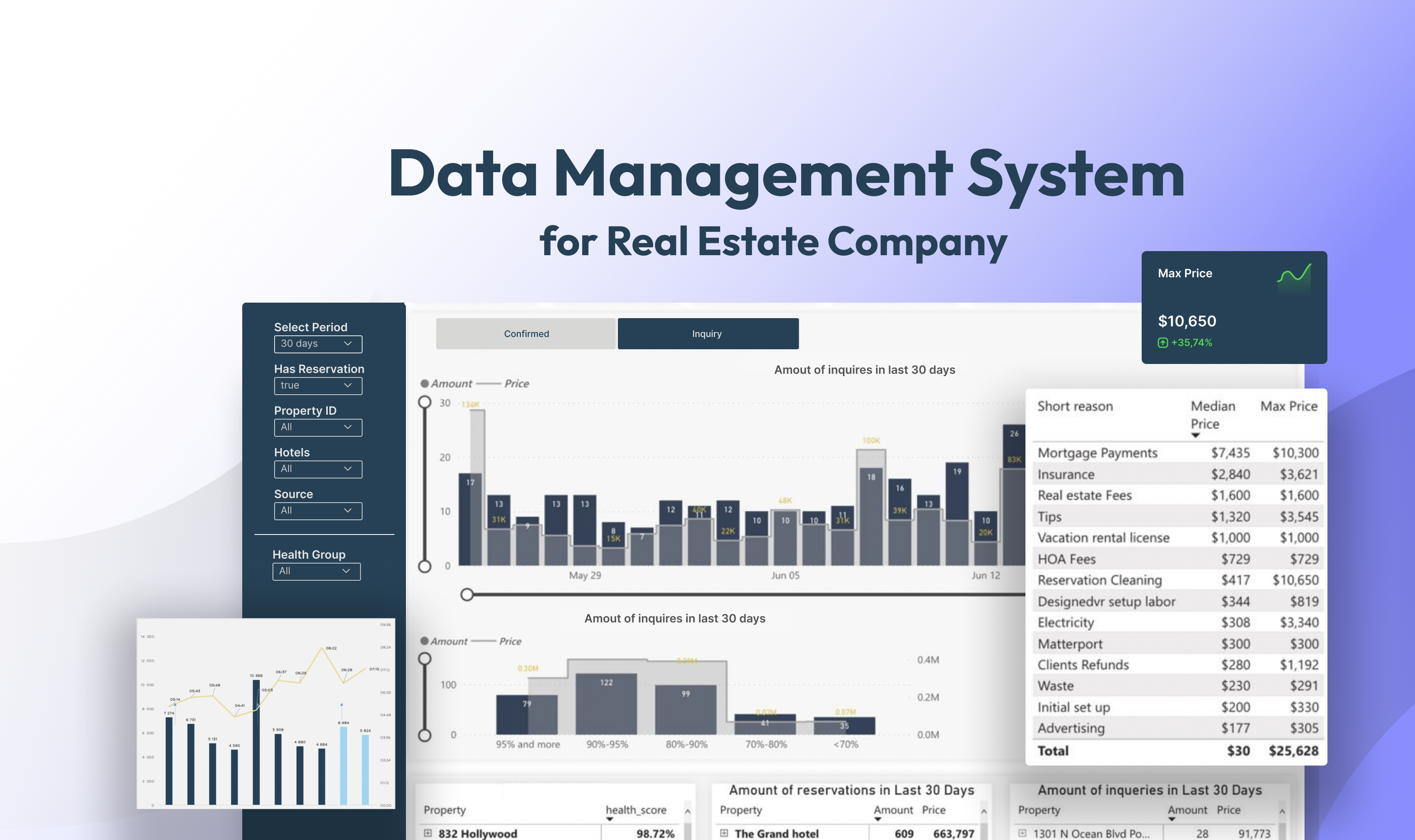 Cloud and server solution using widows technologies and applications for loading data, building a database and front-end on Power BI.
Estimated value for the company :
€ 0.5 - 0.7m / year
Cloud and server solution using widows technologies and applications for loading data, building a database and front-end on Power BI.
Estimated value for the company :
€ 0.3m / year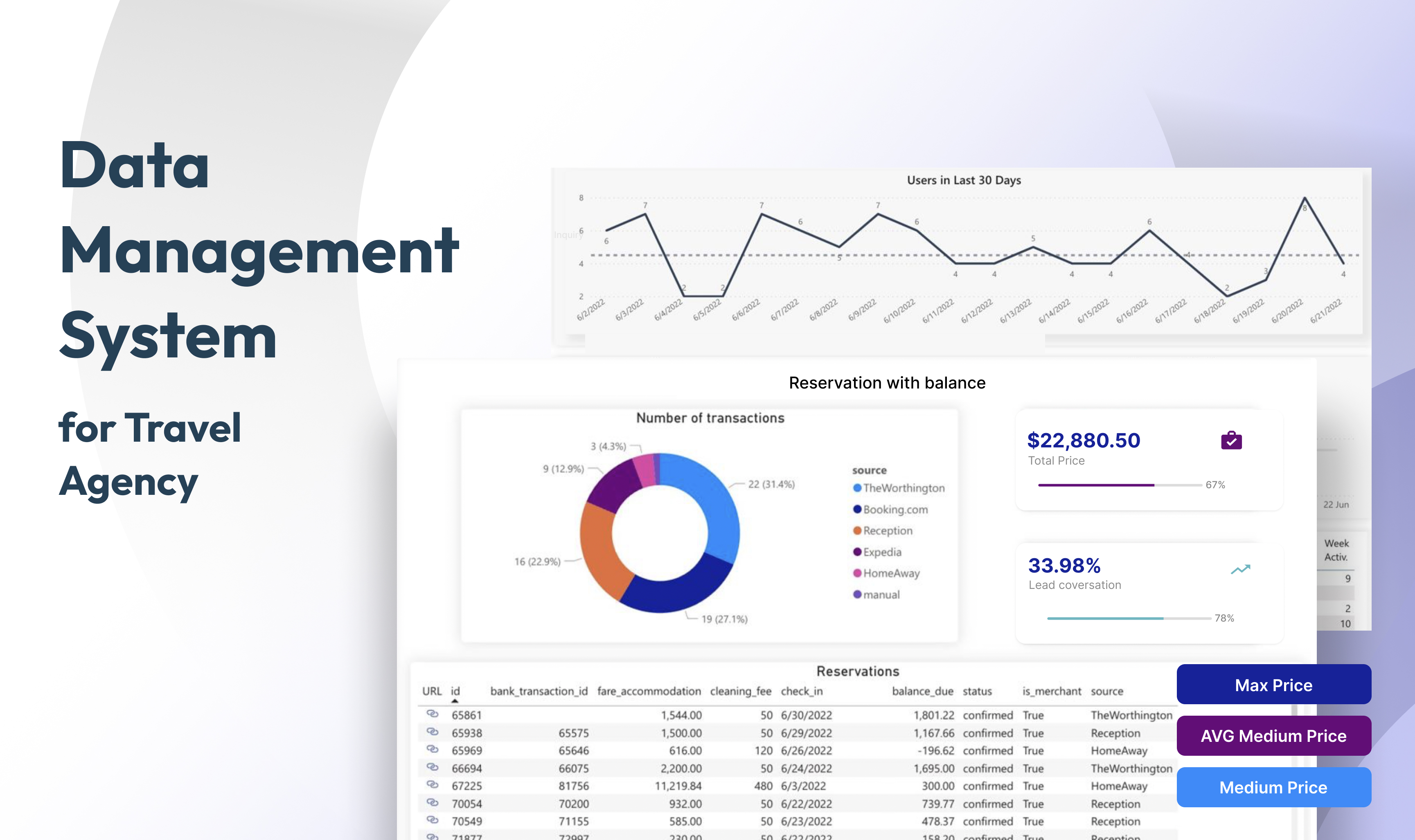 Extract the potential of your business by using single point to access of all data
We Use
External Data and data of the company's digital tools
Company Site Data

Social Media Data

Internet Analytics Data

Open Data
Data from Internal systems of the company
Data storage

Account system

Billing system

Processing systems

Other
You Get
Digital model of the company or process management
Web Analytics

Sales/Income analytics

Cost Analytics

Forecast and recommendation using complex statistical models and artificial intelligence
Team
Project leaders to support your needs
Our project managers have a wealth of knowledge, practical experience and a proven track record of success supporting large commercial manufacturers. Whether you are a start-up or large-scale manufacturer, have a small or large project, you can count on DatBi to support your requirements and deliver projects that meet project specifications and are on time and on budget.
Our team of experienced analysts provides process solutions that include conceptual design, Our keen understanding of business systems enables to delivers solutions designed to help you get the most from your data and to run your facility at its full potential.
Our team of engineering experts has deep knowledge of process sciences, operations, automation and process engineering, maintenance, commissioning. We provide a range of engineering services to help you maintain, upgrade or optimize your data.
Technology Storage






Awards
The digital and information age is here, and no one can deny it if they want to remain relevant regardless of industry. The only question is how companies can apply the available technology to their needs most effectively and efficiently.
Fortunately, DatBI is here to answer all those questions. Our approach and strategies have proven popular with our audience, making their voices heard through their reviews and feedback. As a result, The Manifest has seen it fit to award our team as one of the most reviewed and recommended business consulting companies in Ukraine.
Most reviewed
Artificial Intelligence Company
(Warsaw)
Most reviewed
Business Consulting Companies
(Ukraine)
Most reviewed
Consulting Companies
(Poland)
The Manifest is a business guide that helps companies to find their ideal project partners by creating ranked listings of the top-performing companies in every industry. These efforts work hand-in-hand with their awards programs.
The award is self-explanatory as only those businesses with the most reviews from their clients can win it. The fact that we could not just earn positive feedback from our clients but earn enough to win an award is an amazing development.
For this reason, we want to express our sincere gratitude to everyone who helped make this accolade possible for our team. We recognize that writing reviews take time and effort, especially since doing so doesn't benefit our clients. This is why we greatly appreciate all those who did it anyway. We owe our continued success and growth to their initiative.
If you want to learn more about the team and services that are getting so much praise from so many people, please visit our website today. If you like what you see and think we're exactly what your project needs, please don't wait another minute and contact us today. We look forward to hearing from you soon.
Contact
Let us know how we can help you.
We listen to you and welcome your ideas.